Please select a location and what language you would like to see the website in.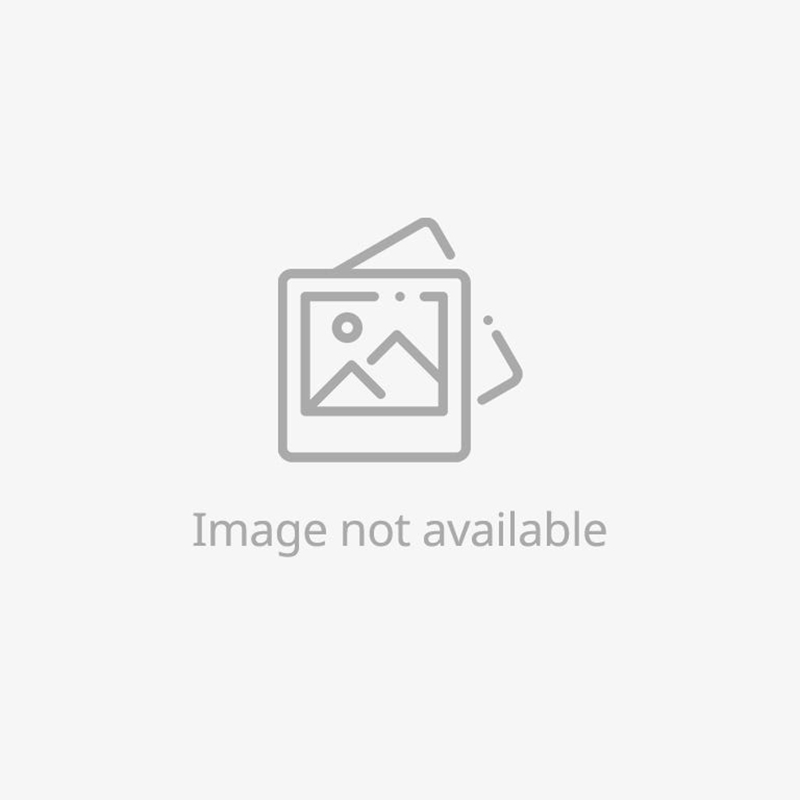 Pearl Necklace Collection
SCROLL
Mikimoto Quality
Each piece in the Mikimoto Quality collection meets the most stringent aesthetic criteria that we have established through more than a century of creativity and craftsmanship. Our reputation is a result of our commitment to the highest quality and unrivaled luxury.
Necklace 1 900€–
View Details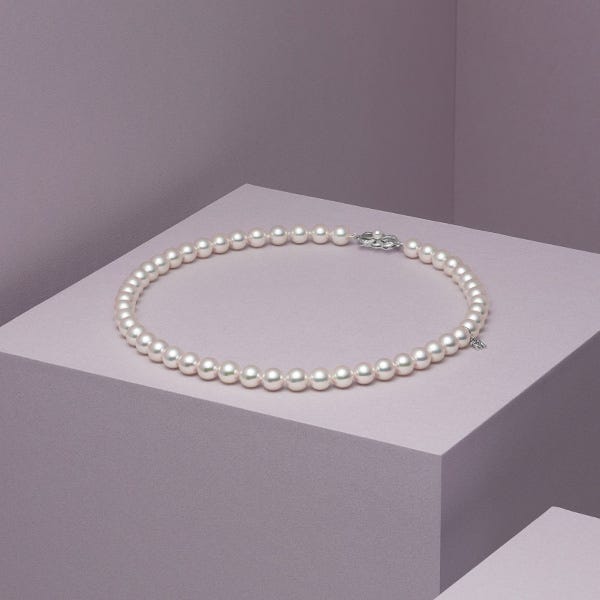 Mikimoto Premium
Mikimoto Premium is the pinnacle of the Mikimoto offering. We go the extra mile to find the most lustrous and vibrant pearls that surpass our strict standards. Then we carefully select pearls to well match with each other throughout the strand to create a breathtakingly beautiful harmony.
Necklace 3,800€-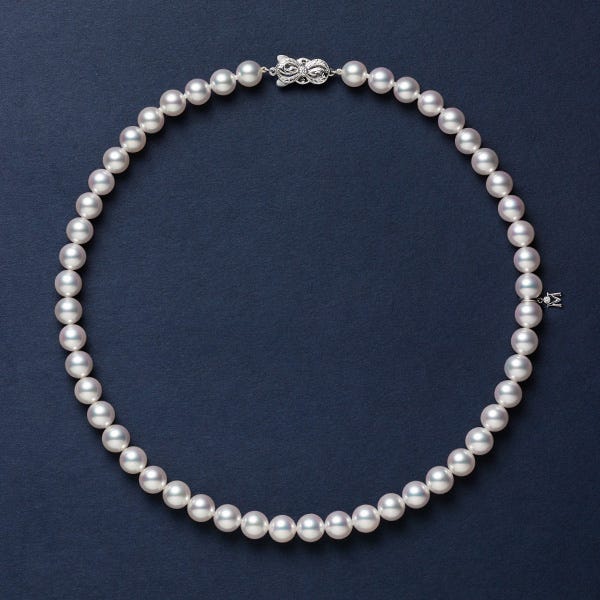 The Best of The Best
Among all the pearl necklaces Mikimoto produces, only a few are crowned as "The Best of The Best." Not only do they represent the absolute pinnacle of timeless luxury, but they also exude an inimitable charisma that only the very best jewellery creations have.
Necklace 7 100€-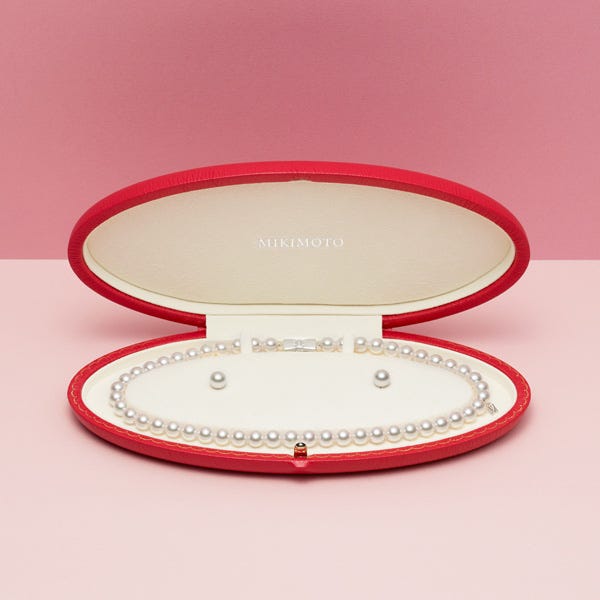 Étrenne
Étrenne is the French word for "a gift" or "to use something for the first time." This exquisite necklace and earring set offers a bold presence that will capture the attention of all. It is perfect for a girl's first pearl necklace, as well as a gift to celebrate coming of age or graduation.
Pearl Jewellery Set 4 250€-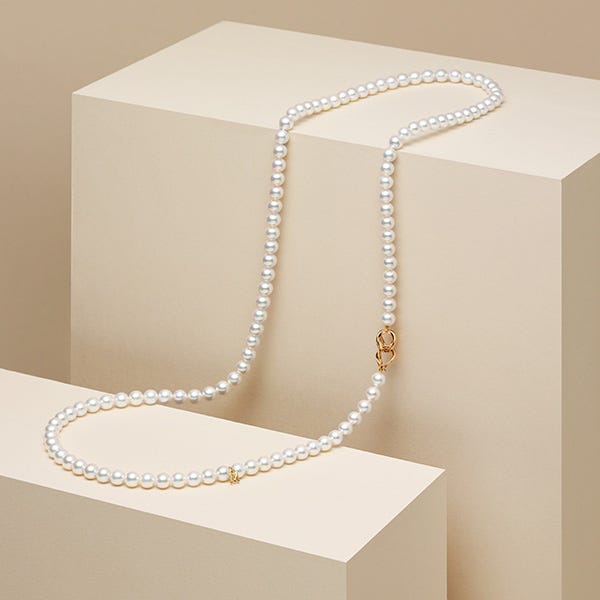 Infinity Opera
This classic long necklace can be worn in many different ways. It features two clasps in the shape of the infinity symbol, which can be linked together. It can be adjusted to any length you like.
Necklace 5 950€
Why our customers choose us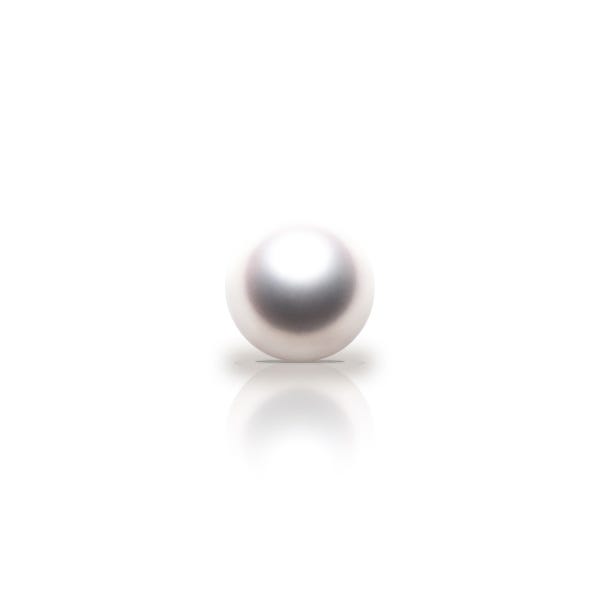 Timeless pearl necklaces for all generations and genders
Our founder, Kokichi Mikimoto, was the man who devoted his life to pearls. In 1893, he successfully created the world's first cultured pearls, and this was something that no one had ever done before. Mikimoto has been seeking to harness the allure of pearls, translating our hopes and dreams into pearl necklaces ever since then.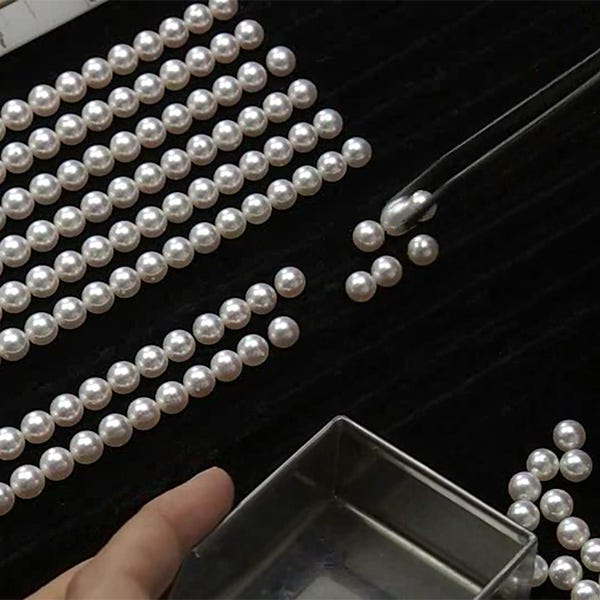 Celebrating the beauty and luster of pearls
We ensure that each pearl in our exquisite necklaces meets our strict standards of excellence. Each pearl is unique and different from each other. To make a pearl necklace, our experts dedicate hours of work going through a long and painstaking process of matching pearls, so they are in perfect harmony in terms of size, color, and shade. Our breathtakingly beautiful pearl necklaces are a fruit of unwavering passion and technical precision.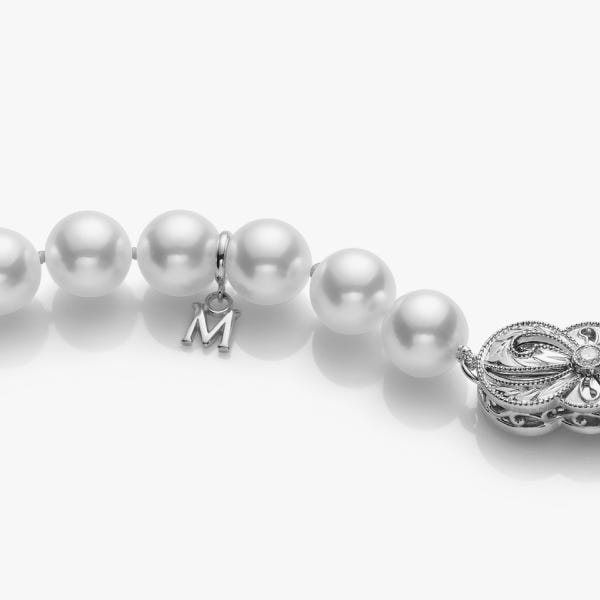 Mikimoto Certificate of Authenticity
Each Mikimoto necklace features our signature clasp and an M-circle logo charm. They are testimony to our commitment to quality and uncompromising craftsmanship.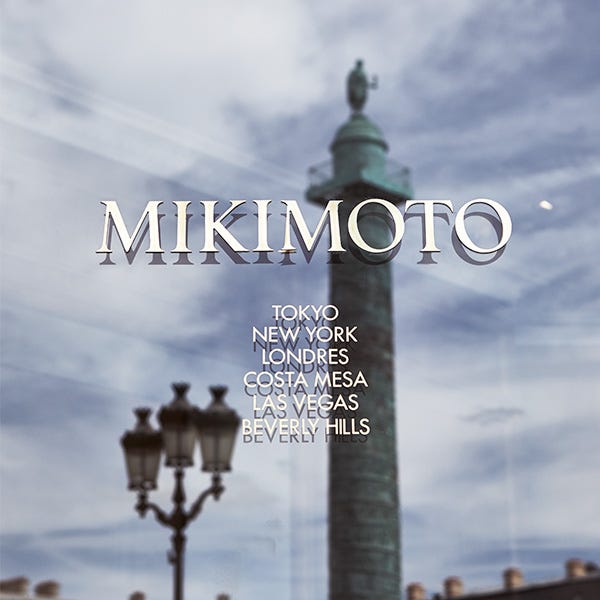 Our international locations
located on 8 Place Vendôme, you can take time to appreciate pearl necklaces and other jewellery in an elegant setting, overlooking the beautiful square showcasing the world's finest jewellers. You can find us in Tokyo, London, New York, Shanghai, Singapore, Bangkok…let alone other prime locations around the world. Come and see our fantastic pearl necklaces for yourself at one of our showrooms in prime city locations home to many other luxury high jewellery houses.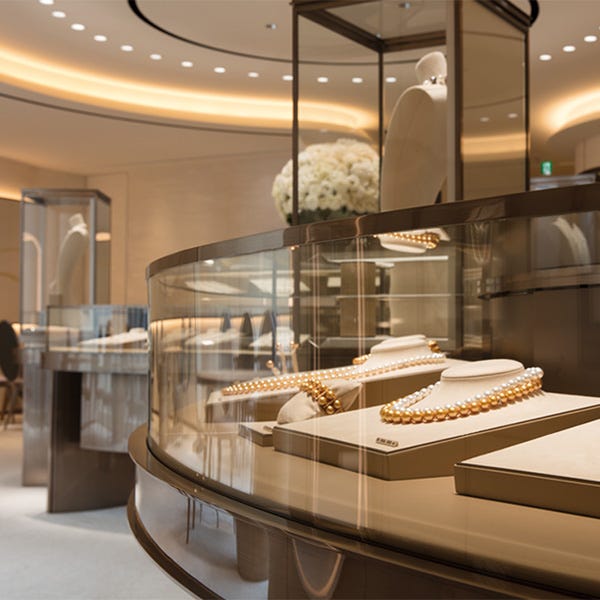 Schedule an Appointment
If you are looking for a pearl necklace, we recommend requesting time with a member of the staff at our flagship stores. To book an appointment, please complete the form below, indicating your preferred location, date, and time.
Schedule an Appointment